When you need plumbing work carried out in your home, it can be tempting to give the job a go for yourself. To get the job done right first time, hire a professional plumber for your home.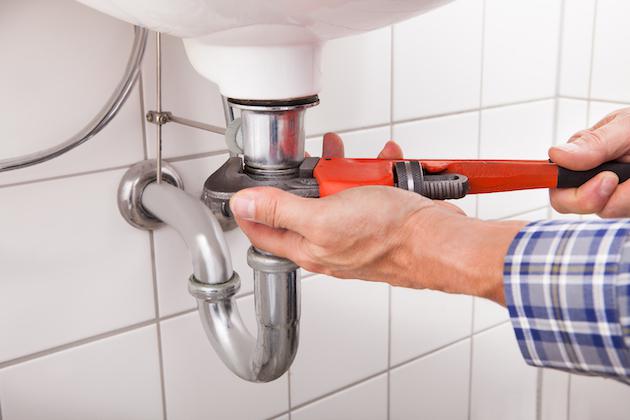 Professional plumbers have all the right tools
When you think about attempting a DIY plumbing job, you may find you need a very specific, expensive tool that will spend the rest of its life at the bottom of your toolbox. Rather than splashing out on a one-use tool, leave it to our team to do the job for you. We have all of the necessary plumbing tools and are equipped to deal with any issue, so you don't have to be!
Professional plumbers have the correct training
Our team are fully qualified plumbers and we know all the ins and outs of the plumbing system in your home. This means we can quickly identify the cause of the plumbing issue and rectify it as efficiently as possible. This will not be the case if you try and do the job for yourself.
Professional plumbers can work efficiently
The plumbing in your home is vital to keeping things running smoothly, so it is important any issues are fixed as soon as possible. If you attempt to fix an issue, it may take you days to get the issue sorted. However, our team know exactly what to do, so can have it fixed within hours. Save yourself the time and effort and hire a professional, to ensure you always receive the best job.
Professional plumbers are worth the money
Our team ensure you will always receive the best job we can offer, so we are worth the money we charge. While you may get a cheaper job elsewhere, no one else can guarantee your safety and satisfaction the same way we can.
Need a professional plumber in Huddersfield?
Our team offer a range of plumbing services across Huddersfield, Golcar, Longwood, Slaithwaite, Linthwaite, Cowlersley Meltham, Holmfirth, Farnley Tyas, Lepton, Kirkburton, Denby Dale, Wooldale, Halifax, Honley Bradley, Brighouse, Rastrick, Holme and Salendine Nook. No job is too big or too small for our team, so get in touch today to find out what we can do for you. To arrange a free quote, give us a call on 07977 508889 or by sending us an email at, huddersfieldplumbing@gmail.com. Finally, you can also use the contact form on our website.