Deciding to upgrade your bathroom can be a big decision, but one that we guarantee you will not regret! Is your current bathroom the bathroom of your dreams? If not, then what are you waiting for? Keep reading to find out when you should replace your bathroom.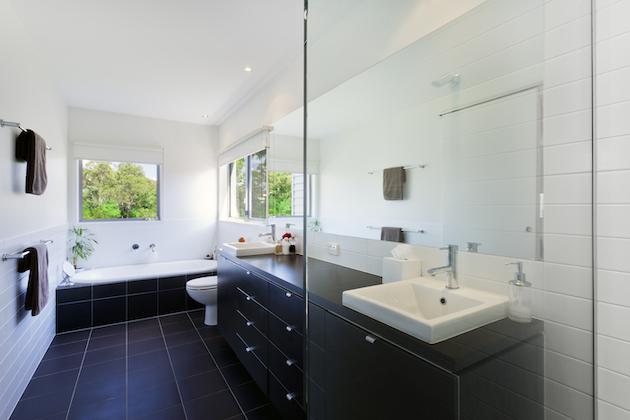 Remodel when it looks outdated
Does your current bathroom still have the same 80s or 90s design features? If so, it is definitely time you treat yourself to an upgrade. Your new bathroom should have a timeless and sleek design, one that will look stylish for years to come. Good options include minimalistic colour schemes of white, grey or brown. If you are wanting something brighter, why not opt for white with a pop of red or blue?
Remodel when your family dynamic changes
Have your children grown past the stage of bath toys and clutter? Or are they old enough to have moved out of the family home? When your family changes, your bathroom should change too, to keep up with the changing needs and demands. For example, as your children grow older, you will need less storage space for toys, giving you room for some more luxury options, such as a larger bathtub.
Remodel when damp has taken over
Over time, it is easy to let mould and damp build up in your bathroom. If you don't stay on top of it as it comes, it can soon take over the wetter spaces in your bathroom. If this is the case, it is a good idea to remodel in a way that will prevent this from happening in future. For example, discuss with your plumber how to add better ventillation, creating better airflow. It is also useful to opt for tiles around your bath, shower and sink, rather than wallpaper or paint. A stylish option would be to have tiles halfway up, and wallpaper the other half, as this will still be practical.
Need a new bathroom in Huddersfield?
Our team offer a bathroom installation package across Huddersfield, Golcar, Longwood, Slaithwaite, Linthwaite, Cowlersley Meltham, Holmfirth, Farnley Tyas, Lepton, Kirkburton, Denby Dale, Wooldale, Halifax , Honley Bradley, Brighouse, Rastrick , Holme and Salendine nook. Is it time you treated yourself to the bathroom of your dreams? If so, get in touch today to find out more. Give us a call on 07977 508889 or by sending us an email at, huddersfieldplumbing@gmail.com. Finally, you can also use the contact form on our website.