Bathroom Installation based in Huddersfield
Covering the surrounding areas including Golcar, Longwood, Slaithwaite, Linthwaitea and Cowlersley
Not only does fitting a brand new bathroom add value to your property if you ever decide to sell and move; it also simply improves the quality and experience you have in your bathroom. Something quite important as we spend so much time in there.
Here at Huddersfield Plumbing Services, we are available across Huddersfield and the surrounding areas such as Golcar, Longwood, Slaithwaite, Linthwaite and Cowlersley. If you'd like to find out how we can help with your bathroom installation needs then simply get in touch with us via our phone number on, 07977 508889 or by using our contact form.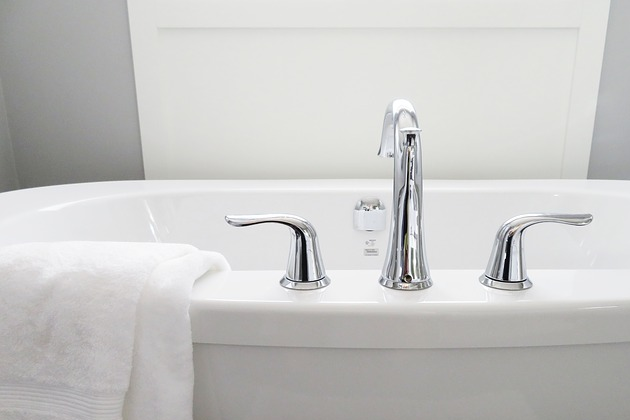 Bathroom Installation in Huddersfield
From removing your old bathroom fittings and installing a brand new modern bathroom, we're here to help at every step of the way. We can also help with tiling to the plumbing (installing new toilets, sinks and taps etc.) so that we have every aspect covered.
Why consider a new bathroom? Well, its simple, a new bathroom adds value to your property; all whilst providing a nice new and beautiful room. In addition to this, a new bathroom means that you could benefit from more space due to a new design.
Another advantage of a brand new bathroom is the improved functionality of your bathroom. What this means is that many older bathroom still suffer from having older appliances, thus newer bathroom have newer and improved appliances.
Our Bathroom fitting Services in Huddersfield
Now that you know of the advantages and benefits of a new bathroom and you know exactly how we can help with your bathroom installation needs, why not get in touch? You can do so by simply reaching us via our phone number on, 07977 508889 or by sending us an email via our email address at, huddersfieldplumbing@gmail.com.
Finally, you can also use the contact form on our website to get in touch with us. If you'd like to see the previous work we have carried our for customers, take a look at the gallery page. For reviews and feedback that we have received, check out our reviews page.